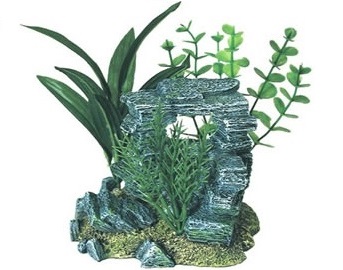 Frog "Dry Land" Island
A vacation oasis for your froglet and adult frog! When your tadpole becomes a froglet (has both front and rear legs but still has the tail) you'll need to find a rock or piece of wood for them to use to crawl out of the water and onto 'dry land' in your habitat OR you can buy this decorative ready-made insert that fits. The dimensions of Frog "Dry Land" Island are 5″ x 4″ x 5.5″ and it easily fits into our large 2-gallon habitat.
$10.99
$10.99
Description
Frogs live a two-phased life. The tadpoles are aquatic and spend most of their in water but the adults are terrestrial and prefer land. Frog "Dry Land" Island provides a surface for your froglets outside the water. This helps them in naturally developing into healthy adult frogs.
During their journey from tadpoles to frogs, these croak masters need to come out of the water and onto some land, rock, or branch. In the froglet stage, they develop front and rear legs, with their tail still visibly present. Froglets, as well as frogs, need to crawl out of the water every now and then. They like to stay on some dry land surface to get the same conditions that they encounter in nature.
Frog "Dry Land" Island serves as a retreat for your frogs long after they have matured. Your amphibious pets will rest on this convenient island while they croak and munch on any insects that you offer them.