Out of stock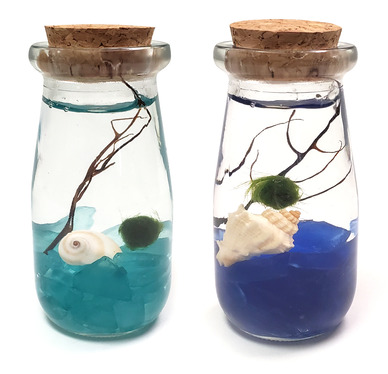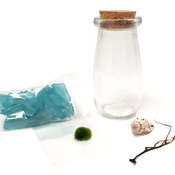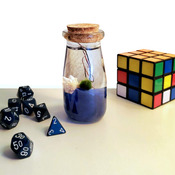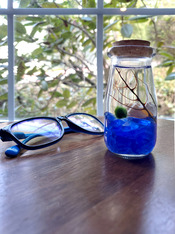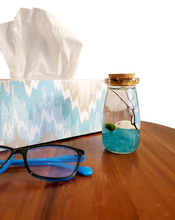 Live Marimo Moss Ball Terrarium
Live Marimo Moss Ball Terrarium and Individual Moss Balls for Sale. Adorable LIVE 1/3 inch mini pet moss ball in 4" tall glass terrarium with cork top! Includes sea glass, seafan bit and shell.
Legend: Once a young daughter of village chieftain in Japan fell in love with a man below her station. Since their love was forbidden the two lovers ran away to the shores of Lake Akan and jumped in the waters together where they spent the rest of their lives as Marimo Moss Balls. Marimo are considered a good luck charm for love and prosperity and are celebrated every year in Japan at the Marimo Festival.
The kit includes a live 1/3 inch marimo moss ball, 4" tall glass terrarium with cork top, sea glass, seafan bit, shell

 

and easy instructions.
LIVE ARRIVAL GUARANTEED! 

Please do not order if it's below 40°F or above 85°F in your area.

 Our live arrival guarantee will be void if ordered during these temperatures.
Recommended for ages 4 years and up, with adult supervision
WARNING: CHOKING HAZARD — Small parts. Not for children under 3 years
$13.95 – $24.95
$13.95 – $24.95
Marimo Terrarium: Light Blue Sea Glass
Marimo Terrarium: Dark Blue Sea Glass
Set Of 2 Marimo Terrariums: Light & Dark Blue