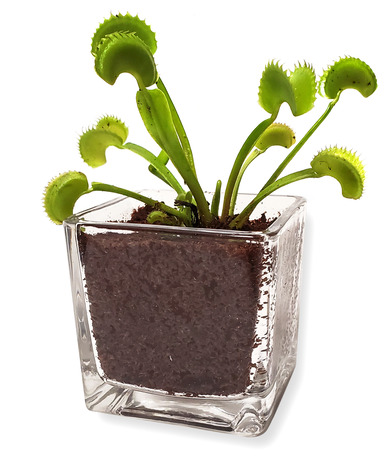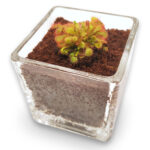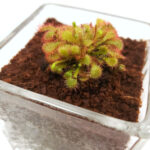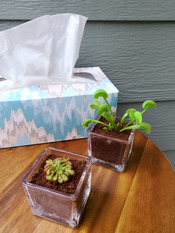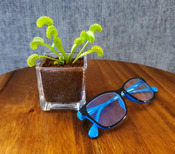 Live Venus Fly Trap or Sundew Plant in Glass Cube Vase
These cute little glass cubes are 2.5"x2.5" and house a fascinating live carnivorous plant ready to gobble bugs!
Flytraps have hairs that cause the jaw-like leaf to snap closed, digesting the trapped insect. This green type is Dionaea muscipula 'Dente'.
Sundews look harmless but lure and digest insects using stalked sticky glands covering the leaf surface. This type is Drosera spathulate.
The kit includes your choice of live plant, sphagnum peat moss, glass cube and directions.
LIVE ARRIVAL GUARANTEED! 

Please do not order if it's below 40°F or above 85°F in your area.

 Our live arrival guarantee will be void if ordered during these temperatures.
Recommended for ages 4 years and up, with adult supervision
WARNING: CHOKING HAZARD — Small parts. Not for children under 3 years
$12.95
$12.95
Venus Fly Trap In Glass Cube Vase
Sundew In Glass Cube Vase