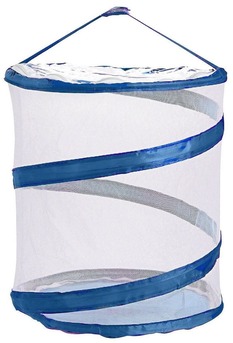 Small Pop-Up Butterfly Habitat Only
Small (12″) Pop-Up Butterfly Habitat has been designed for easy placement on the table. The durable mesh allows air to flow through freely and provides a secure environment for your butterflies. Observe your butterflies as they grow into lively adults inside this net cage. You can collapse this pop-up habitat and fold it for an easy storage. Butterflies NOT included.
$12.95
$12.95
Description
Small (12″) Pop-Up Butterfly Habitat can hold up to 12 painted lady butterflies with ease. It is completely reusable and sturdy enough to withstand several butterfly growing sessions. A zipper allows you to access the inside of the habitat without any hassle. With the habitat sitting on top of your desk, you can easily keep an eye on your butterflies and check their progress.
The habitat material is soft enough to prevent accidental damage to butterflies who might hit the netting while flying. Easily raise your own butterflies using this habitat. Several similar critters such as moths can be kept and grown inside this habitat as well.