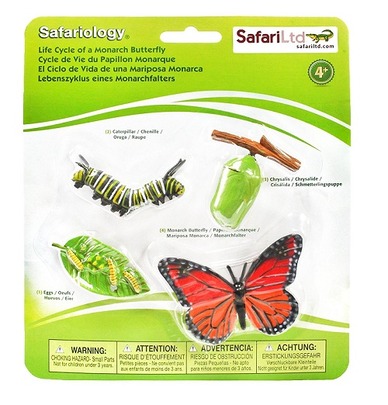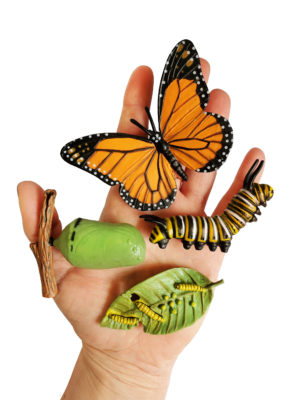 Butterfly Life Cycle Figurines
Butterfly Life Cycle Figurines are a neat educational toy for children. This four-piece set contains eggs, a caterpillar, a chrysalis, and an adult butterfly. Accurate details on the figurines make them appear life-like and convincingly real. They can be used to complement your butterfly growing kit. Teach children about the life cycle of a butterfly with this toy while having fun.
Recommended for ages 4 years and up, with adult supervision
WARNING: CHOKING HAZARD — Small parts. Not for children under 3 years
$10.95
$10.95
Description
Butterfly Life Cycle Figurines captures the imagination of children and helps them understand the life cycle of a butterfly. Children like to learn by doing instead of simply watching. These figurines add a dimension of touch to engage the children with the topic at hand. Instead of paper-based rote memorization, you can use this toy to teach them about metamorphosis in nature.
The figurines are large enough for children to adequately hold them in their hands. They will learn about the distinguishing features of each stage of a butterfly's life cycle. The figurines are made from quality plastic for durability and flexibility. They will endure a very handy playtime with small children as well. Complement your butterfly-growing project with this toy to make a lasting, entertaining impression on the kids.