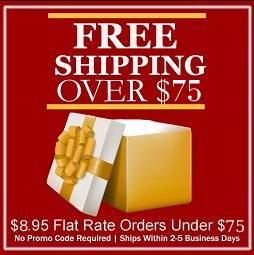 Why You Can't Buy Queen Ants in the US
If you're looking for queen ants for your pet ant colonies in the United States, you're better off catching one rather than buying them online. The sale of queen ants is frowned upon by the United States Department of Agriculture (USDA), which has banned it for an important ecological reason.
In an ecosystem, animals and plants live in a delicate balance. They help each other grow in a controlled manner so that no species can flourish indiscriminately. For example, blue jays prey on insects to keep their population in check. In turn, blue jays are preyed upon by cats and snakes. When a foreign species is introduced into an ecosystem, it has no natural predator to keep its population in check in that ecosystem. As a result of this, the fragile balance breaks, harming the ecosystem and causing strain on the natural resources.
Sale of Queen Ants Isn't Good for the Environment
If you buy a queen ant and it escapes and establishes a colony in an area where it isn't naturally found, it could put a lot of stress on the local ecosystem. Invasive ant species cause harm to the natural biodiversity.
Take the example of the infamous red imported fire ants. These ants are native to South America but found their way to the United States through shipping craters. Having no natural predators here, they spread throughout the southern states, causing irreparable economic and ecological damage.
For this reason, USDA prohibits the sale of queen ants in the United States. You can still buy them in Europe and other countries but this is being debated now.
Ant Farms with Queen Ants is a Bad Idea Anyway
Ant farms aren't meant to house a queen ant in any case. They are used to observe and learn about ants in a short period of time.
A queen ant lives for more than 15 years, continuously laying eggs, and producing ants. Ant farms are not designed to contain a large queen and the thousands of young she produces. Maintaining such a colony will require hard work and dedication on your part, something that's better left to serious ant keepers.
As a hobbyist who'd only like to dabble in the ant keeping activity, you'll get enough fun out of conventional ant farms that come without queens. Your ants will work just fine without the queen. 
Instead of Buying Queen Ants, Catch Them
Catching a queen ant is better than buying them because you'll be getting the naturally occurring species. Be wary of the responsibilities that come along with it though. For more information on how to catch a queen ant, check out this wikiHow guide with helpful FAQs at the end of the article: https://www.wikihow.com/Catch-a-Queen-Ant
Or watch this video by the AntsCanada YouTube channel: https://www.youtube.com/watch?v=SWSIe5iZk3Y
Ant Farm Ants: Live Red Harvester Ants

Red harvester ants are perfect for all kinds of ant farms.

One tube contains 25 live red harvester ants plus a few extra, with food.
You'll also get a care sheet to look after your ants as they build their colony.
We ship live ant farm ants all year, all over the continental USA.
LIVE ARRIVAL GUARANTEED! 

Please do not order if it's below 40°F or above 85°F in your area.

Our live arrival guarantee will be void if ordered during these temperatures.

IMPORTANT: We recommend adult supervision for setting up and managing the ant farm. Please follow the instructions that have been provided with your ants and ant farm. Harvester ants can bite or sting to protect themselves when handled, touched, or provoked. If you're allergic or sensitive to insect bites and stings, take extra caution in setting up and managing the ant farm.

$

7.45 –

$

12.95