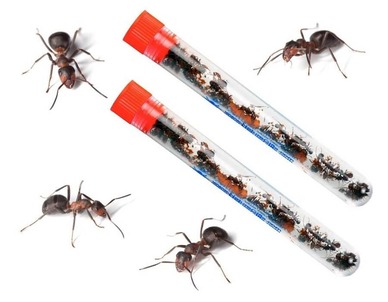 1 Tube of 25 Harvester Ants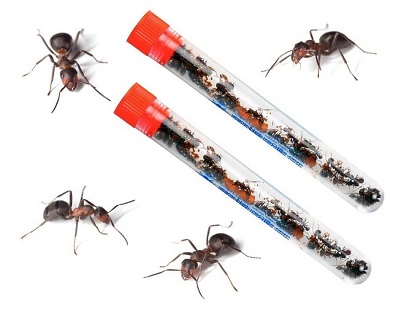 2 Tubes of 25 Harvester Ants Each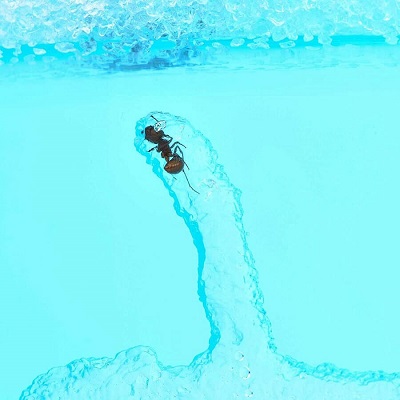 Harvester Ant Tunneling in Gel Ant Farm
Ant Farm Ants: Live Red Harvester Ants
Red harvester ants are perfect for all kinds of ant farms.
One tube contains 25 live red harvester ants plus a few extra, with food.
You'll also get a care sheet to look after your ants as they build their colony.
We ship live ant farm ants all year, all over the continental USA.
LIVE ARRIVAL GUARANTEED! 

Please do not order if it's below 40°F or above 85°F in your area.

Our live arrival guarantee will be void if ordered during these temperatures.

IMPORTANT: We recommend adult supervision for setting up and managing the ant farm. Please follow the instructions that have been provided with your ants and ant farm. Harvester ants can bite or sting to protect themselves when handled, touched, or provoked. If you're allergic or sensitive to insect bites and stings, take extra caution in setting up and managing the ant farm.
Recommended for ages 8 years and up, with adult supervision
WARNING: CHOKING HAZARD — Small parts. Not for children under 3 years
$7.45 – $12.95
$7.45 – $12.95
1 Tube Of 25 Harvester Ants
2 Tubes Of 25 Harvester Ants Each
Description
Start an expedition into the underground world of ants. Red harvester ants are very sturdy and live up to 3 months in ant farms, given the conditions are right. These harvester ants will quickly adapt to your ant farm and establish their colony.
Large, Sturdy Ants
Your harvester ants will be 5 – 7 mm in length. They are big enough to easily observe and track while they construct their colony inside your ant farm. Smaller ants that you can stumble upon in your backyard can escape from gaps between the ant farm and its lid. However, large harvester ants cannot escape from such gaps.
Red harvester ants can easily adapt to all habitat conditions. In the wild, they have to protect themselves and their colony from various animals and predators. They have a great sense of survival and can live through difficult conditions.
Hours of Fun and Entertainment
Once they're inside the ant farm, your ants will get busy in building their colony. They will search the ant farm for sources of food and decide how to balance between food collection and colony construction. Harvester ants always protect their colony from danger. If your ant farm has plants, these ants will keep the plants safe from harmful insects.
They will keep their colony clean and make a garbage pile for all refuse. Red harvester ants also make a graveyard for their fallen colony mates. You can learn more about your ants by watching all these activities. Check the progress of your ant colony every now and then, you are bound to find something new each time.
Easy Pets for an Enjoyable Adventure
Red harvester ants are amazing pets. They will accept tasteful offerings from you in the form of sugar water and honey. It is very easy to keep them and take care of them. You will receive a care sheet containing ant keeping best practices. If you follow the instructions and look after your ants, they can live up to 3 months in your ant farm.
Avoid ordering them when it is more than 85° F in your area. Red harvester ants will not be able to survive the heat while traveling or after arriving. We ship live ant farm ants all year to anywhere in the continental USA. You can order red harvester ants for your ant farm anytime.