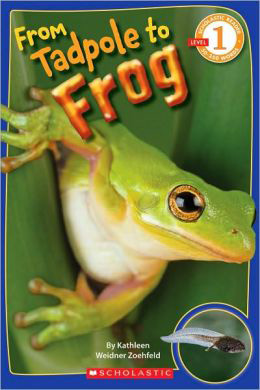 "From Tadpole to Frog" Book
"From Tadpole to Frog" is a delightful book that teaches about frogs and their amazing life cycle. The children will learn various things about the frogs and their life in the wild. Accompanying images support the frog facts and make for a great visual treat.
Recommended For: Grades PreK – 2
Paperback, 32 pages.
$3.95
$3.95
Description
"From Tadpole to Frog" has a simple storyline which explains the frog life cycle using easy-to-understand examples.
It is a refreshing information trove for young children of ages 3 – 7 years. Various interesting facts are littered all over the book. Children are exposed to a new vocabulary with words such as 'spawn' and 'gills'.
The book includes several quality photographs. Fascinating close-ups of webbed feet and frog eggs have been provided. They provide helpful visual clues that will reel children in and keep them interested.